The Swordschool Training Year Planner
Plan your training like a pro!
With this beautiful full-colour planner you can set goals, plan your training, and review your progress.
Embark on a transformative journey using the Swordschool Training Year Planner to tailor your approach.
Available in three different versions
Print at home with a PDF download (180 pages)
Paperback - printed in the US and UK
Wirebound - printed in the UK
Regular price

Sale price

$20.00 USD

Unit price

per

Regular price

Sale price

$33.00 USD

Unit price

per

Regular price

Sale price

$33.00 USD

Unit price

per
Aspire to mastery of the Art of Arms...
...and craft a lifestyle that will lead you towards it. From daily training goals to annual events, this planner works from the specific details of daily life to the overall theme of your year.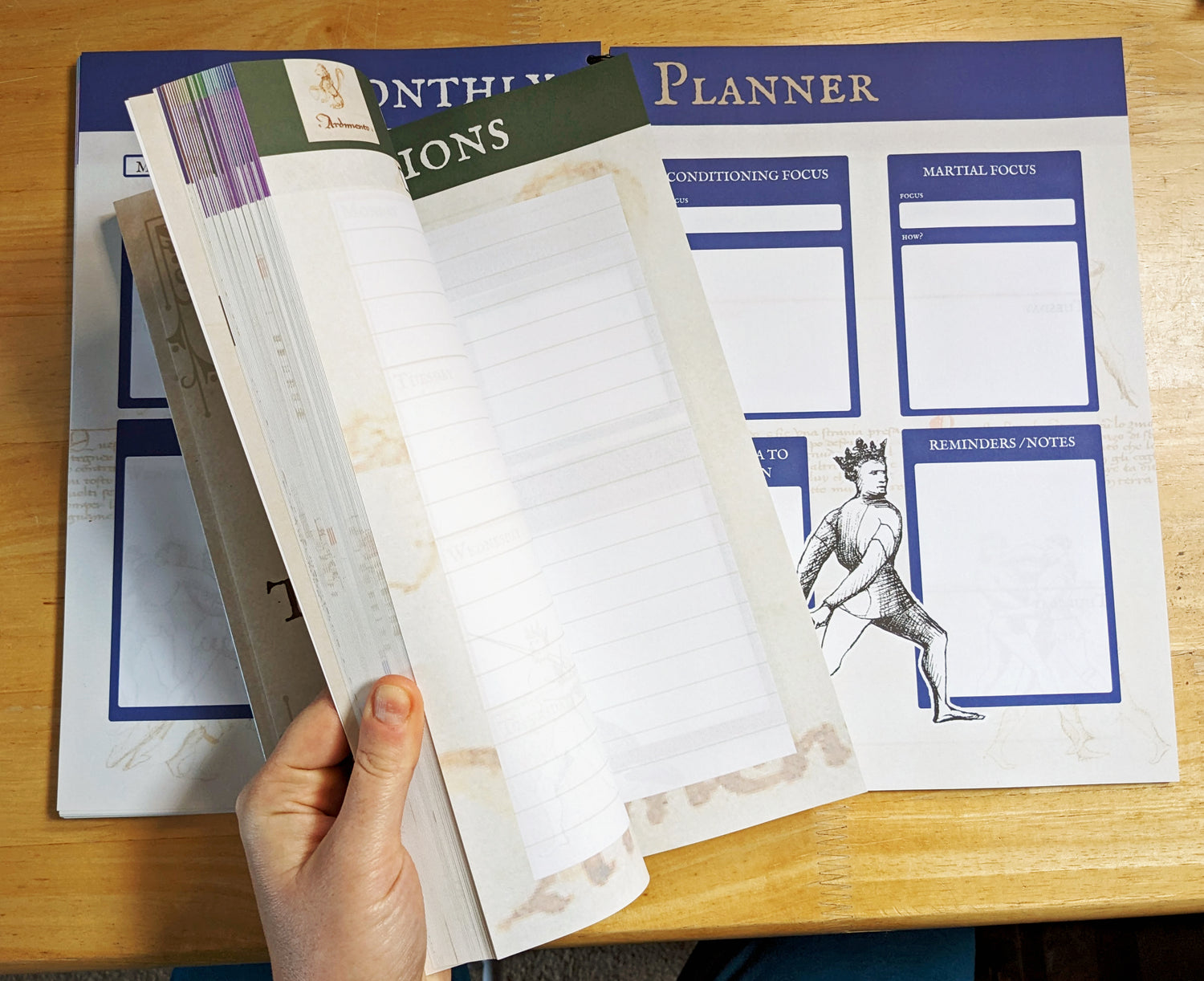 Connect with others
Connect with like-minded enthusiasts on swordpeople.com and share your progress with the tag #planner.
Choose your version
Your year, sorted
In A4 size to give you plenty of space for notes, drawings, and room to reflect.
Design your days
what does your perfect Monday look like? It's probably different from your perfect Saturday. We have set aside 7 pages for designing different kinds of days. If you notice you've just had a great day, write down everything that happened so you can reproduce the effect.
Weekly Diary
The days of each month are spread out in numbered weeks, so you can get more specific about what you will do each week and each day. Every week view has a figure of a person for you to note what body parts you've trained. Feet for footwork, knees for leg maintenance, etc.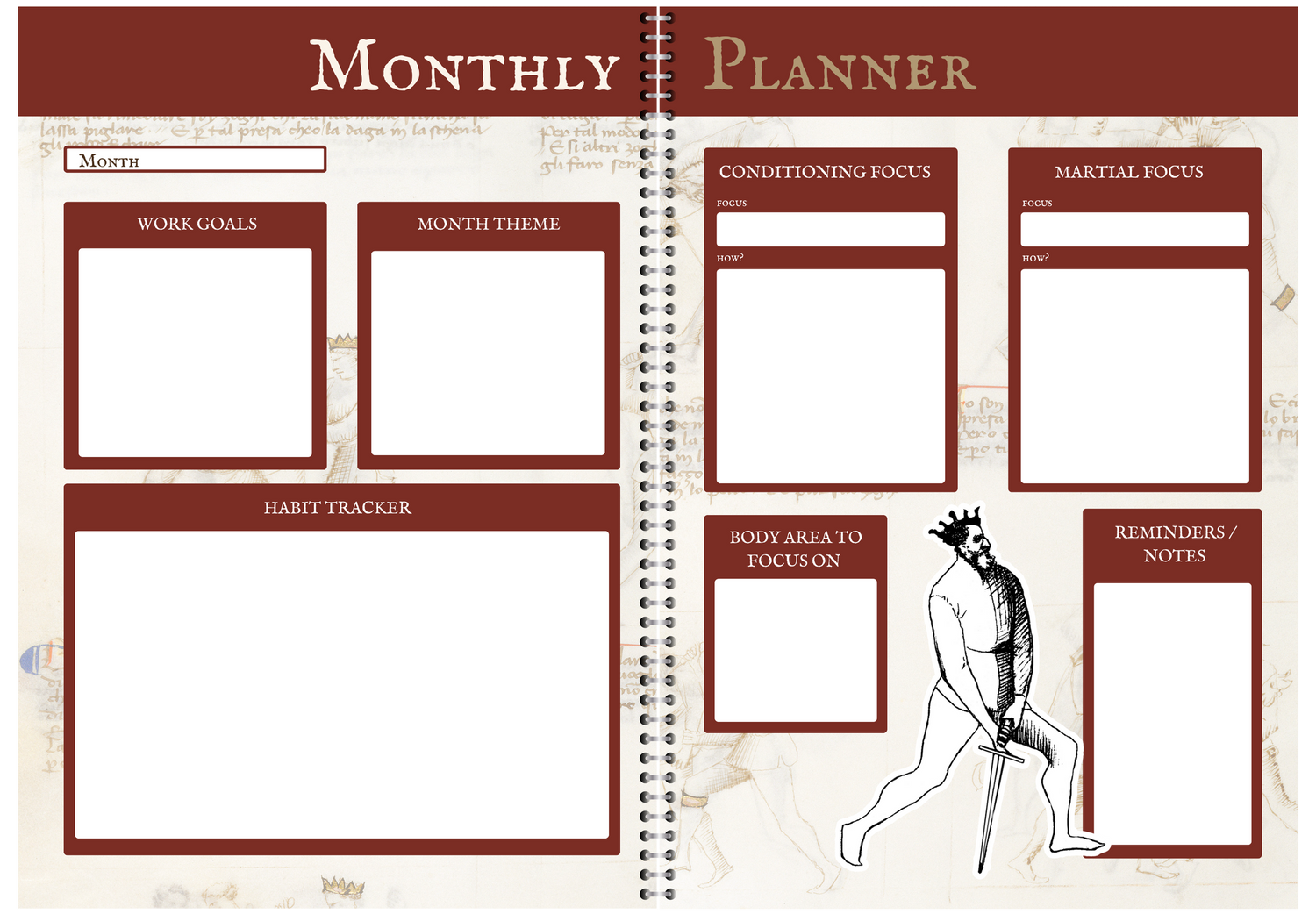 Calendar arranged by months
A month is a good stretch of time to make gains in a specific area, such as strength, or sleep quality, or point control. So each month has a page to itself to set your goals for that month.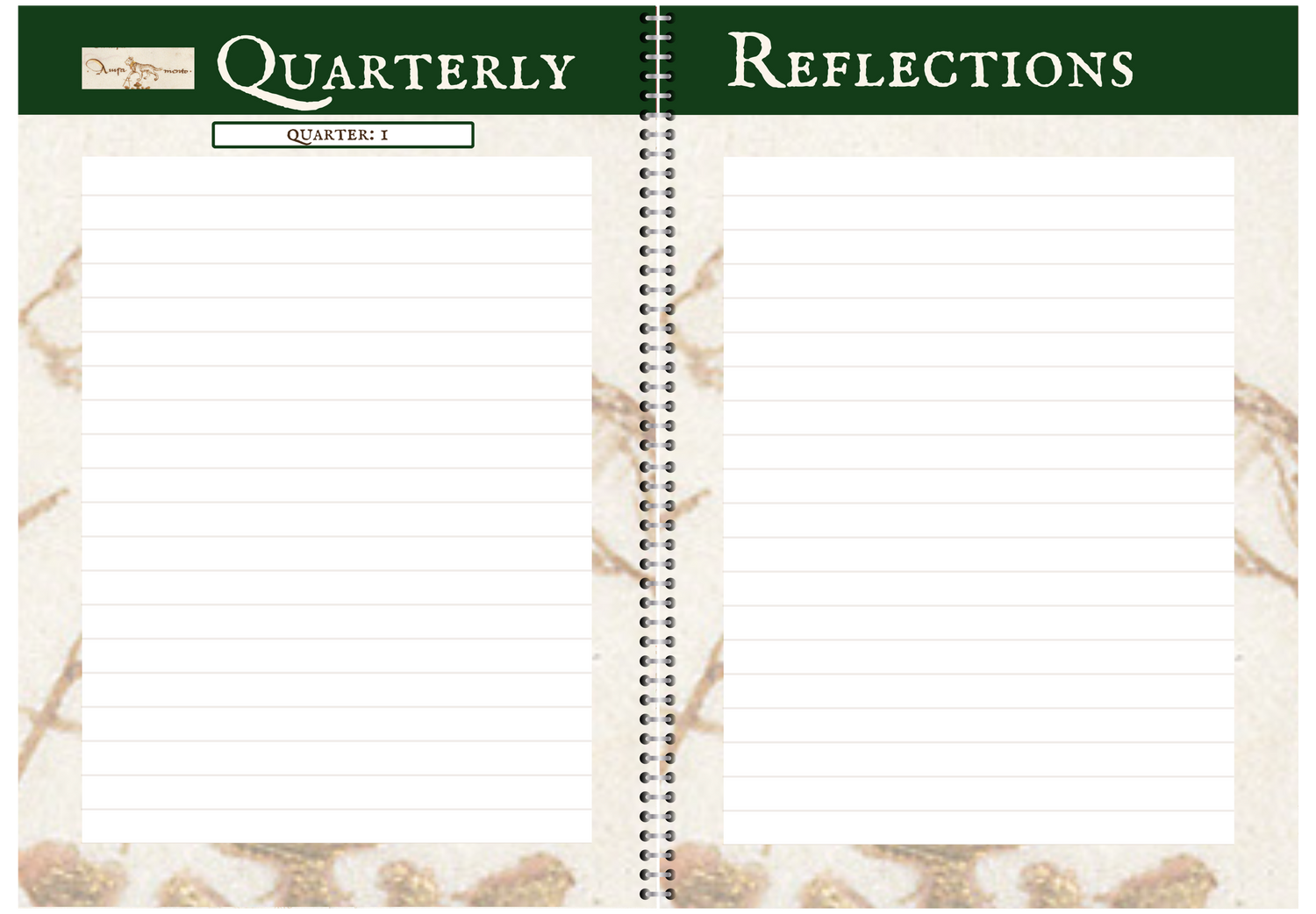 Check your progress
At the end of each quarter, we have a quarterly review section, so you can note how the quarter went, and plan for the next one.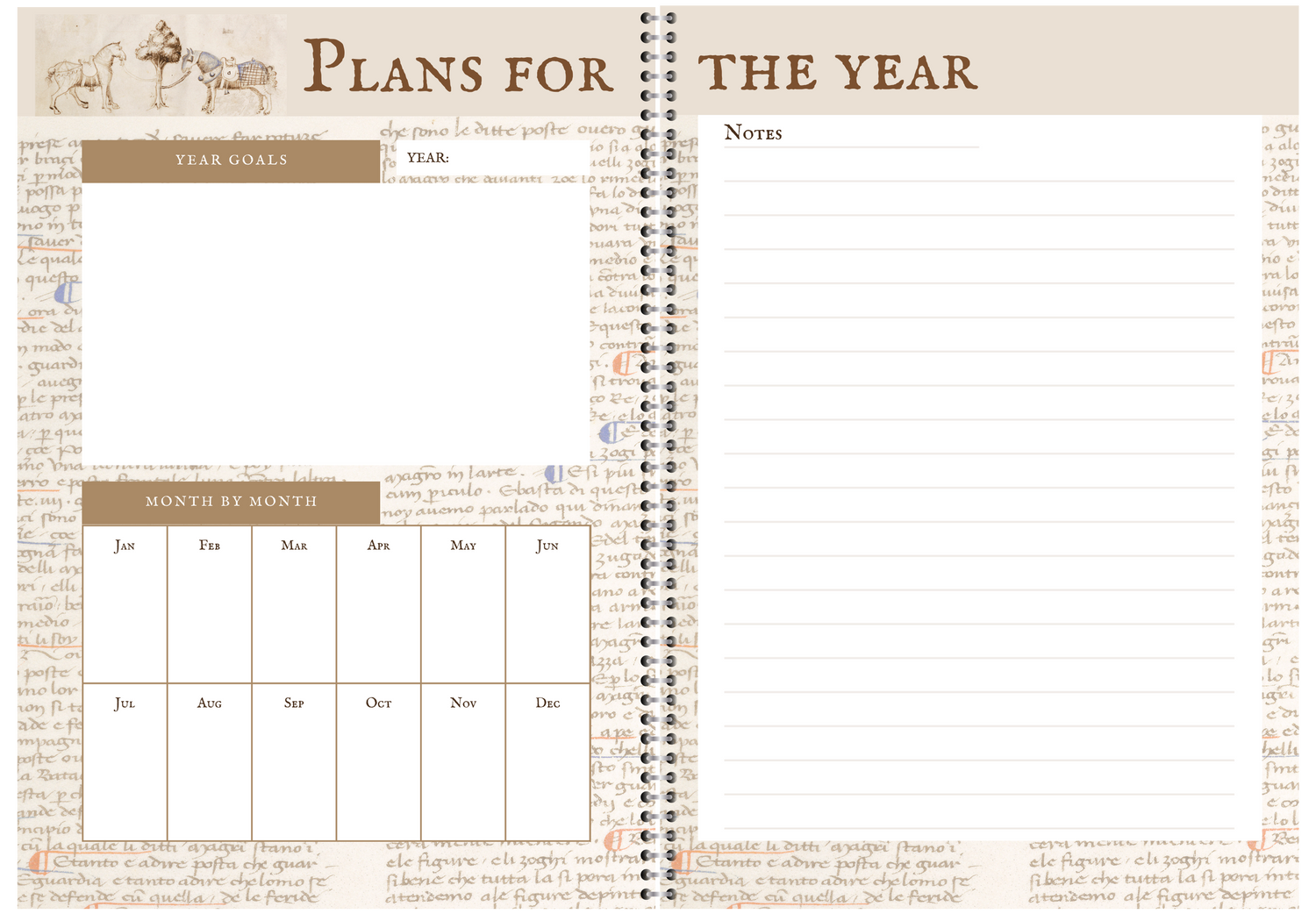 Plan your year
See a full year on one spread,
so you can look at the year as a whole.
Which version is best for you?
Print at home with a PDF download (180 pages)
Paperback - printed in the US and UK
Wirebound - printed in the UK
Regular price

Sale price

$20.00 USD

Unit price

per

Regular price

Sale price

$33.00 USD

Unit price

per

Regular price

Sale price

$33.00 USD

Unit price

per