Regular price
$0.00 USD
Sale price
$68.00 USD
Unit price
per
Sale
Sold out
T
he classic guide to the rapier fencing of Ridolfo Capoferro in full colour hardback.
The Duellist's Companion is a must-read exploration of 17th century Italian rapier fencing and a thorough interpretation of the style of legendary swordsman Ridolfo Capoferro, author of the most famous fencing book in history, Il Gran Simulacro, published in 1610. 
Through detailed illustrations and clear explanations, Guy Windsor, a leading expert in historical martial arts, takes you through preparation exercises before teaching you the guard positions, footwork, blade actions, and techniques of Capoferro's style. From foundational footwork to advanced rapier and dagger play, this book covers everything you need to know to become skilled in the use of the rapier alone, and with the dagger. This new edition has been updated with more than 400 photos, further cementing its place as a classic in the field of historical fencing. Whether you're an experienced historical fencer looking to expand your knowledge or a beginner looking to learn a new skill, The Duellist's Companion is an essential resource. 
When you pre-order this edition, you will receive the digital epub version of the book, so you can start reading straightaway!
| | |
| --- | --- |
| Hardback | 284 pages |
| Dimensions | 229 x 22.6 x 152 mm |
| ISBN | 978-952-7157-94-7 |
| Publication Date | 15 June 2023 |
| Publisher | Spada Press |
Difficulty Level

Beginner
Intermediate
Advanced
Share
View full details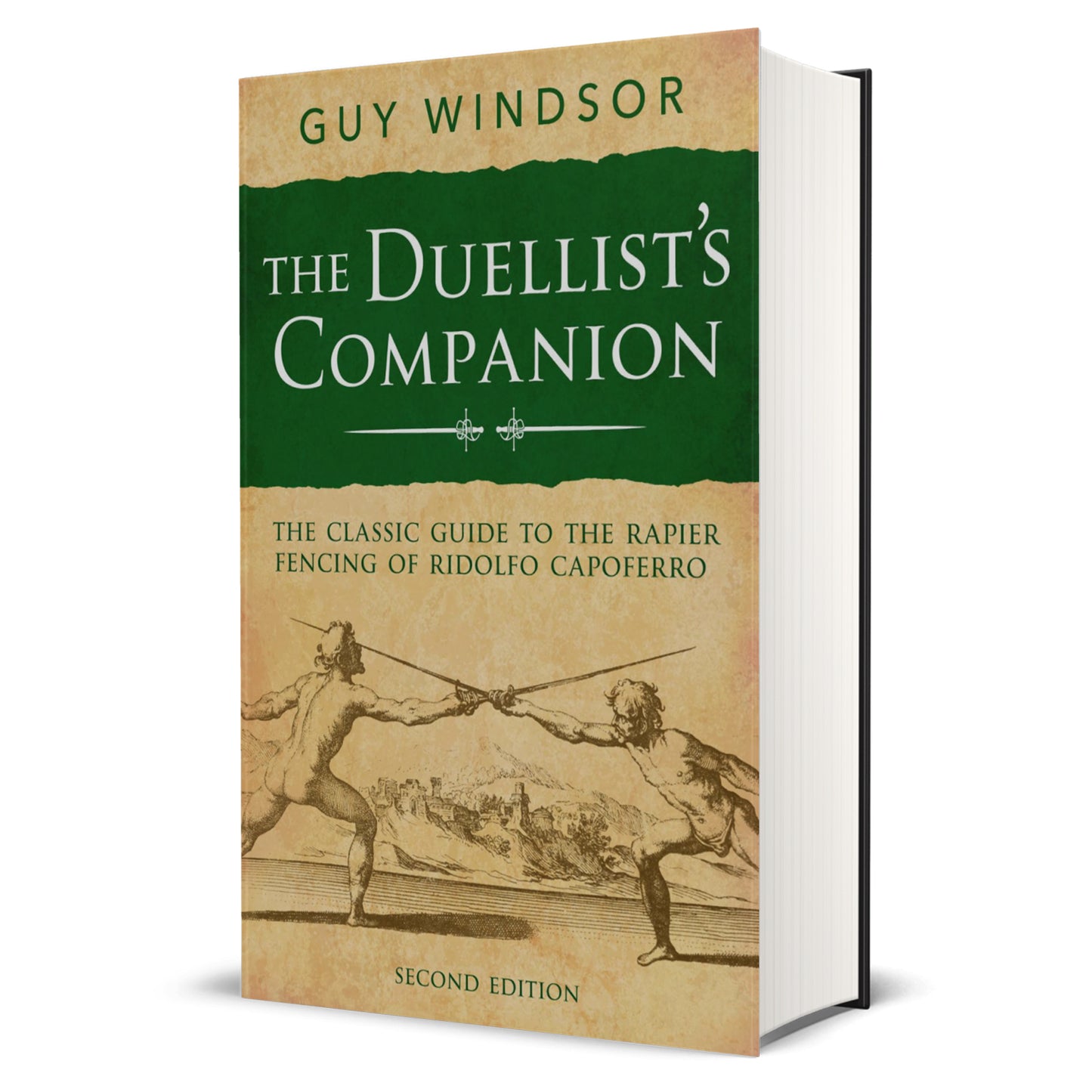 Fantastic guide to rapier fencing.
I had recently began taking classes and was pleasantly surprised to discover that the schools' curriculum matched up very consistently from get go. (My instructor stated that their interpretations may differ from Guy's.) Not only are the fundamentals in this book demonstrated well and accurately but there is plenty of supplemental routines and exercises that seem to be left out (so far) of my school's lessons. This has given me a greater opportunity to better myself for this martial art at home as well as being a resource I can constantly look back on instead of taking up my instructors time asking them to repeat themselves.
I've yet to work through the entirety of this book but I look forward to it and can greatly recommend it to anyone else starting out, expanding, or improving aspects of this martial art.
Thanks Guy!